Dearest Visitors,
we welcome you at the iST – International Security Team and are happy that you are interested into our Services. Since 2001 we are specialist around all Security matters. We are an international acting Full-service security provider for professional security solutions. Together with our customers we work on individual Security Concepts to provide the best individual Solutions.
As Security Provider we have a natural understanding of our customers, our good reputation is our capital. If you like our offered Service we will be happy to hear from you soon.
Our service:
24 hours available for you.
18 years of experience in the field of V.I.P. Security.
Professional artist and tour support for well-known companies (partners) and artists
Life in a professional environment
Artist and Tour Support

You are an artist and are planning a concert, or you want to go on tour with your new program? The staff of the iST - International Security Team will support you wholeheartedly and with lots of expertise during the entire preparation phase and, of course, during the actual event or tour. We will take care of the coordination and find solutions for possible particular circumstances.


The assurance of being in safe hands
Security Services

Security is a very subjective feeling. This is exactly why we will coordinate an individual security concept together with you, the artist. It is entirely up to you how intensive this support is to be. With the iST - International Security Team you can always rely on getting professional and discrete support. Here you can find out what else we can do for you in terms of security.


"Life in a professional environment"
Artist and Tour Support
We will not leave you out in the rain
Of course it sometimes does happen that we offer an umbrella to artists on the way from the stage to the tour bus. Strictly speaking, we make sure that you will not be left out in the rain before, during, and after the event. Our staff is available for you without restriction, from providing professional consulting via ensuring that the event runs smoothly to taking care of logistical issues. Only the rain is something that even we cannot turn off.
From service provider
to partner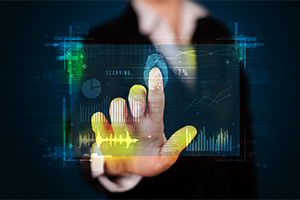 Do you know this feeling? You feel safe and well taken care of? But you don't know where this feeling comes from? This exactly is our ambitious guiding principle. By implementing established standards discretely, but rigorously, we intend to give you and your guests the feeling that they will safely get to where they are going at all times. Over many years of collaboration, business relationships have turned into trusting and reliable partnerships.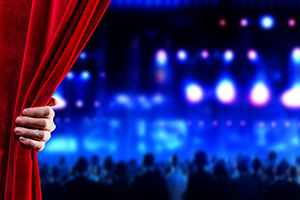 Good partners are irreplaceable. This is why we have always relied on a network of extremely reliable and professional service providers. If things are to work like clockwork, the focus must be on flexibility and goal-oriented actions. In this interplay of forces, the iST - International Security Team also guarantees absolute adherence to schedule.
Planning the right route
for your tour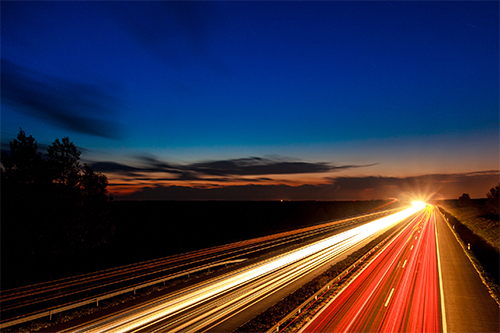 A tour must be well planned. From the most effective route to the next gig to the selection of the right hotel for your crew. Our members accompany you during the entire tour and take care of organizational issues. So that your mind is free for the important things in life. By the way, you can select from a large range of vehicles and nightliners that we use to comfortably and safely transport you and your crew.
Benefit from our experience and our commitment here and now to make your performance a full success.
"The assurance of being in good hands"
Security Services
Security is also a question of experience
Even with many years of experience, unexpected things can sometimes happen. Dealing with such surprises in a professional and discrete manner, however, requires a well-conceived strategy. In such cases it is good if you can rely on an experienced team. Our experienced staff members will give you the feeling of being safe and secure at all times. Our certified partners are also committed to upholding this high standard. In addition to bodyguard and property protection services, we cover all areas that ensure your security.


Security cannot be bought off the shelf
This is why we determine every single step individually together with our clients. You are welcome to name your requirements in a personal, non-binding consultation meeting. We then custom-tailor the security concept to your needs.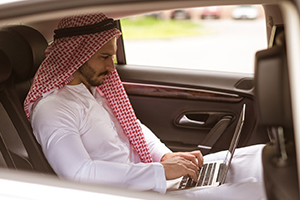 Medical Service Shuttle
You are planning a hospital stay in Germany? We will do everything to ensure that the trip to the hospital is already a relaxed event. Our chauffeurs are competent and professional in dealing with you as a client and in handling the vehicle, and have excellent foreign language skills. Our vehicles are optimally equipped for and oriented towards your needs, and we ensure 24/7 telephone access.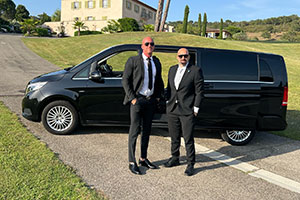 Shuttle and Chauffeur Service
Through our high-quality standards, a contact partner, and drivers with local knowledge, we guarantee individual shuttle and chauffeur services to our clients in close collaboration with selected partners all across Germany. We take over the entire organization of your order and ensure 24/7 telephone access.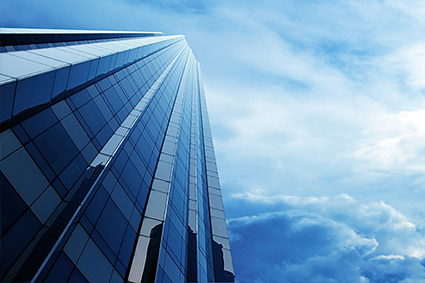 Property Protection Services 
Whether residential or business premises: Times are booming for thieves. According to statistics, a break-in occurs in Germany every three minutes. To assure that you can sleep in peace at night, we and our partners discretely, but efficiently provide perfect protection from unwelcome visitors.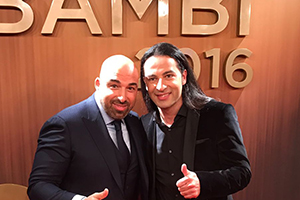 Bodyguard Services
Cold reality does not have much in common with the bodyguard cliché of Kevin Costner. If you feel seriously threatened, you must be able to depend on the professional services of bodyguards. We work discretely to deflect external dangers. Often preventive measures are already enough to prevent attacks. We jointly develop personal security concepts with individually customized protection measures. In doing this, it is important for us not to restrict your privacy and your freedom of movement.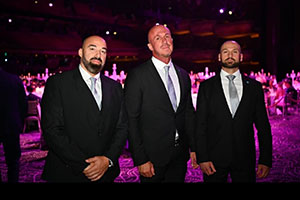 Event Security
The devil is in the detail. This is why we leave nothing to chance at our events. All eventualities are already checked in advance and any particularities are noted during a walkthrough at the venue. Only then do we elaborate a coherent security concept. For us, event security means that your event will take place smoothly and safely, so that you and your guests can enjoy the event in peace at all times. Many years of experience and support for numerous events including major events allow us to employ our comprehensive know-how.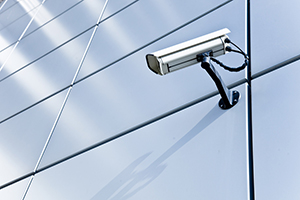 Camera Surveillance
Feeling secure around the clock: In our 24/7 surveillance we combine state-of-the-art security technology with personal presence, particularly in decentral locations outside of populated areas. This allows us to respond even faster if something unusual should happen at your property, and this is how we secure inside and outside properties, but also sensitive access areas such as multi-story parking garages and construction sites. Premises can be enclosed (perimeter) in order to prevent undesired intrusion by positioning appropriate matching elements.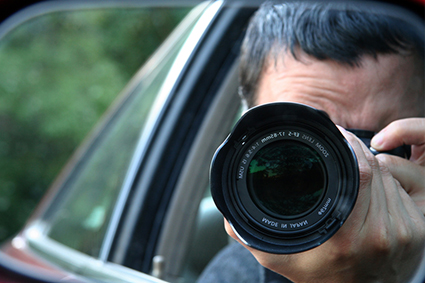 Private and White-Collar Detective Agency
You have a serious suspicion and finally want to have peace of mind? You are looking for a dubious business partner who vanished in the middle of the night? A detective agency has many possibilities to perform research and covert observations, including video surveillance to secure admissible evidence. Even with state-of-the-art surveillance technology, however, patience and persistence remain the most important characteristics of an experienced private detective. In addition, we utilize special white-collar detectives with many years of experience in fighting white-collar crime.
iST – International Security Team Partner
© 2017 iST - International Security Team | Besselstr. 25 | 68219 Mannheim | Germany | Phone: +49 621 8455-143 |
imprint
|
privacy policy